Start Fighting Stubborn Fat with CoolSculpting® Elite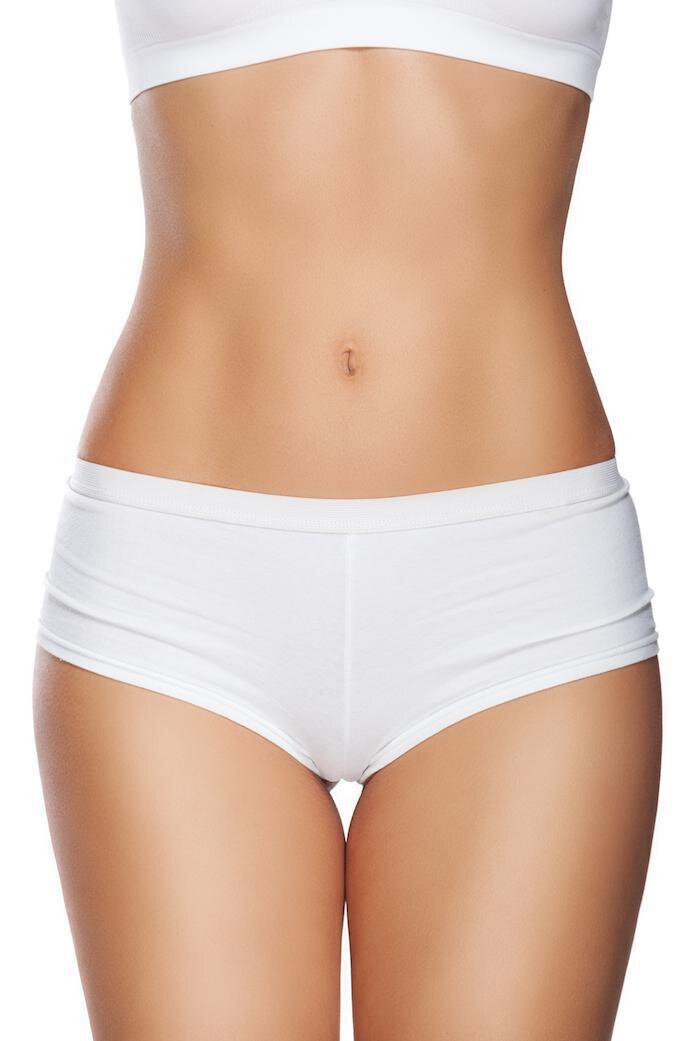 If you're one of the millions trying to lose weight and tighten up their figure, you've likely come up against a roadblock or two on your journey. We know just how frustrating it can be to work so hard and come up short and saddled with stubborn fat.
That's where our advanced weight loss treatments come in.
Here, Dr. Tanya Lawson at Inbloom Health + MediSpa explores some of the reasons why you might be struggling to offload pockets of fat and how CoolSculpting® Elite can help.
Why you're having trouble getting rid of fat
Losing weight is an incredibly complicated journey, and there are many factors that can contribute to the dreaded weight loss plateau. Weight loss plateaus are what happen when your body seems to run out of steam and refuses to shed any more fat.
Some of the most common reasons you may have problems losing stubborn fat stem from how you eat and exercise. For example, many weight loss journeys stall out because you focus too much on cardio and not enough on lifting weights and building muscle.
You might also have committed these other weight loss no-nos:
Not drinking enough water

Not sleeping well

Drinking too much alcohol

Trying a fad or crash diet

Having unrealistic expectations

Drinking sugary drinks

Not managing stress
Sometimes, stubborn fat can hang around through no fault of your own. Medical conditions like hypothyroidism, polycystic ovarian syndrome (PCOS), and sleep apnea can significantly impact how effectively you lose weight.
How CoolSculpting Elite can help
When it feels like the world's against you, and your fat will never go away, that's when you turn to CoolSculpting Elite.
CoolSculpting Elite offers a safe, nonsurgical way to tackle pockets of stubborn fat, especially those resistant to healthy eating and exercise. This advanced treatment uses a process called cryolipolysis, which effectively freezes and destroys fat cells.
Cold temperatures penetrate through your skin and target fat cells lurking below. Once the fat cells are frozen, your body processes and disposes of them over the course of a few months. Over time, you notice a trimmer figure and less fat.
Why we love CoolSculpting Elite
There's lots to love about CoolSculpting Elite, but perhaps one of our favorite aspects of this advanced technology is how versatile it is. CoolSculpting Elite is FDA-approved to treat a wide range of trouble spots, including your:
Abdomen

Back

Love handles

Thighs

Double chin

Bra fat

Banana roll, or the fat between your buttocks and upper thigh
CoolSculpting Elite is also incredibly efficient. Depending on your needs, your appointment could take as little as 35 minutes. Some other reasons why we recommend CoolSculpting Elite to all our patients include:
It's cost-effective

Its two-applicator system allows us to treat multiple areas at once

The C-shaped applicators offer improved fit and comfort

It may only take two sessions to get the results you want
Ready to stop spinning your wheels and start making real progress toward your goals? We'd love to talk with you. Call our friendly staff at (603) 818-8777, or use our online booking tool to schedule an appointment at our Londonderry, New Hampshire office.