Achieve the Body You've Always Wanted With Our Weight Management and CoolSculpting®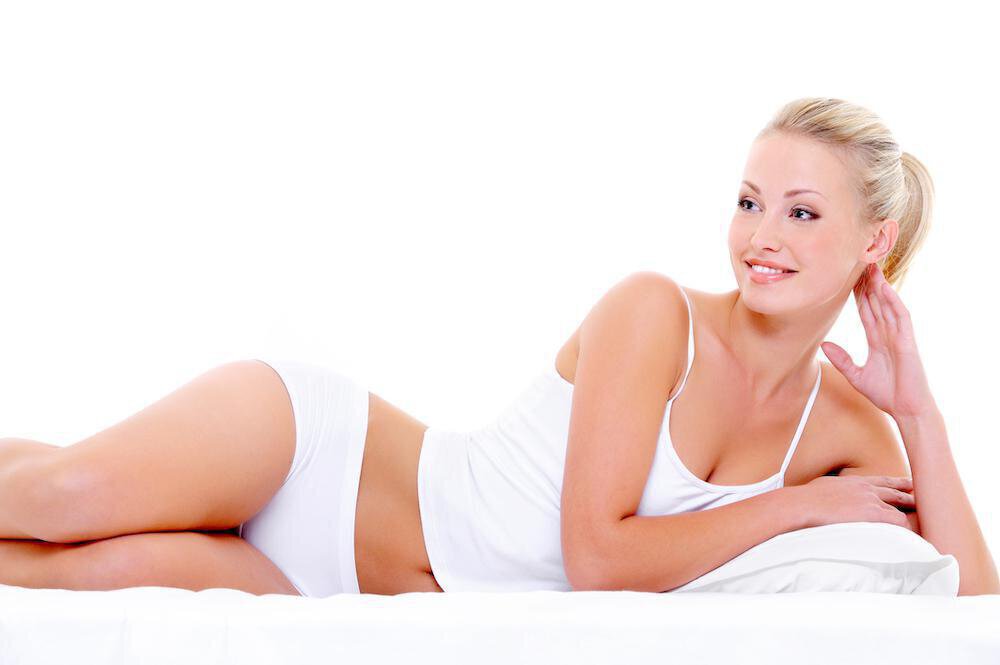 New Year, new you, right? Right! Whether you're aiming to shed a few extra pounds or a more substantial amount of weight, you don't simply want to bring down the number on the scale — you want to do away with the excess fat that diminishes your confidence, disconnects you from your body, and jeopardizes your long-term health.
Here at Inbloom Health + Medispa, we know a thing or two about what it takes to lose weight and keep it off for good. As medical weight loss experts, we specialize in helping people of all shapes and sizes achieve their weight loss goals in a way that's as healthy and sustainable as it is comfortable and efficient.
Here's how our medically supervised weight loss program can help you reach a healthier body weight — and how our noninvasive CoolSculpting solutions can help you fine-tune your results to give you the slim, contoured shape you've always wanted.
Personalized weight loss programs
Unlike the latest diet craze or untenable weight loss scheme, medically supervised weight loss is an empowering, health-driven process that combines proven and sustainable strategies with personal support to help you reach your weight loss goals as safely and efficiently as possible.
At Inbloom Health + Medispa, you can expect your personalized weight loss program to be:
Holistic and sustainable
We take a comprehensive, multifaceted approach to weight loss that considers your health history, current medical needs, and overall lifestyle to create a practical, medically appropriate plan that gets you to your goal weight one sustainable step at a time.
This includes a complete diet plan that takes your baseline nutritional needs into account as well as a personalized, goal-oriented fitness plan designed to maximize your results. Each component of your highly individualized program is tailored to your personal goals, needs, and preferences.
Effective and efficient
To make sure your weight loss equals fat loss — not water weight or muscle loss — we make sure your program includes three central components: A balanced, wholesome diet that meets your body's nutritional needs, cardiovascular exercise to burn excess calories, and resistance exercises to build up your lean body tissues and boost your metabolism.
If your initial health assessment reveals that you have a slow metabolism, you may benefit from human chorionic gonadotropin (hCG), a prescription hormone injection that supercharges your body's ability to burn fat so you can shed extra pounds more quickly without losing lean muscle mass in the process.
Supported and maintainable
During your initial weight loss, weekly check-ins allow us to monitor your progress, make any necessary adjustments to help you stay on track, and offer continued guidance, support, and motivation.
Once you achieve your goal weight, we help you transition into the maintenance phase of your plan. Depending on your needs, we may fine-tune your exercise program, recalibrate your diet, or gradually reduce any prescription weight loss medication you may be taking.
Personalized body sculpting solutions
Reaching your ideal body weight can leave you feeling fitter, healthier, more energized, and more confident than ever before. But what if your hard work and dedication don't get you the shapely body or the contoured physique you've always wanted?
Following significant weight loss, many men and women find themselves dealing with stubborn pockets of diet-and-exercise-resistant fat, or those bothersome bulges that seem to persist no matter how active you are or how well you eat.
Luckily, noninvasive body sculpting solutions make it easier than ever to spot-reduce unwanted pockets of persistent fat and create your best body. At Inbloom Health + Medispa, we offer:
CoolSculpting
Backed by proven science and real results, CoolSculpting® noninvasive body contouring uses advanced controlled cooling technology to target, freeze, and eliminate the adipose cells that make up stubborn pockets of persistent fat.
As the leading form of cryolipolysis, CoolSculpting gradually lowers the temperature of the fat cells beneath the surface of your skin until they're completely crystallized. Then, your lymphatic system identifies the frozen fat cells as waste and systematically flushes them from your body.
CoolSculpting is FDA-cleared to reduce persistent fat along your abdomen, sides, back, upper arms, thighs, and the areas beneath your chin and along your jawline.
If you're ready to achieve the fit, healthy, beautifully contoured body you've always wanted, we can help. Call our Londonderry, New Hampshire, office today, or request an appointment online anytime to schedule a visit. You can also send our team a message here on our website.