Botox® or Dermal Fillers? Which Is the Right Choice for You?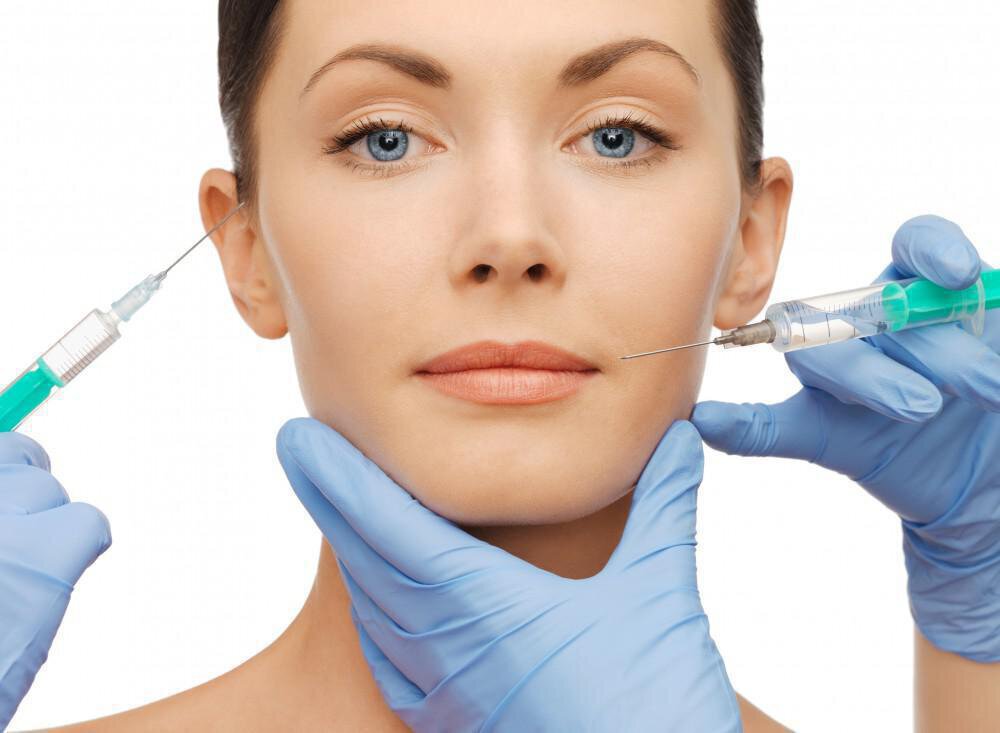 From your friends and family to magazines and beauty blogs, everyone has an opinion about aesthetic treatments. When there's so much information available, it can be hard to be confident in your decisions about which treatment is best for you.
Dr. Tanya Lawson and our team at Inbloom Health + Medispa know how overwhelming choosing the right treatment can be, and we want your journey to look your best to be a simple one. That's why we're sharing all our best information about popular cosmetic treatments like Botox® and dermal fillers.
Here's everything you need to know about these treatments and how to know if they're right for you.
Botox basics
Botox injections are one of the most recognizable and popular cosmetic treatments available, as celebrities and stay-at-home moms alike rely on them to address their most frustrating cosmetic concerns. These injections use small amounts of a toxin from the bacterium Clostridium botulinum to temporarily prevent your facial muscles from contracting, thereby smoothing out wrinkles.
Is it right for you?
If you're mainly concerned about fine lines and wrinkles forming on your face, then Botox might be right for you. Botox is the leading cosmetic treatment to reduce the appearance of dynamic wrinkles that form as the result of repeated facial movements over time, including frown lines, forehead lines, and crow's feet.
Botox is for any woman, whether you've been living with wrinkles for years or you're in your 20s and 30s and want to prevent them from forming in the future.
It's important that you get Botox injections from a licensed professional like Dr. Lawson. She knows the exact dosage and treatment frequency you need to achieve the look you want. Botox injections typically last up to four months before you need another treatment.
All about dermal fillers
Dermal fillers have quickly solidified their place at the top of the cosmetic treatment hierarchy, and for good reason — they offer virtually instant results that last. We use two of the industry's leading fillers: Juvéderm™ and Restylane™.
Both of these fillers contain high concentrations of hyaluronic acid, a substance found naturally in your body that's responsible for retaining moisture and helping your skin keep its shape.
Is it right for you?
Do you look in the mirror and miss your full, pouty lips and your defined profile? Does your lipstick run into the creases around your lips? Are your cheeks hollow and sagging?
Then dermal fillers might be right for you.
As you age, your skin loses most of its structural elements, resulting in cosmetic issues like thinning lips and sagging skin. Dermal fillers work to plump your facial features and restore lost volume naturally with the help of hyaluronic acid.
The hyaluronic acid in our dermal fillers fleshes out the thin, hollow areas of your face and restores your youthful features. With your skin supple and plump again, you can also see a reduction in the appearance of some static wrinkles, which are winkles that form as your skin loses its elasticity over time.
Dr. Lawson injects the exact amount you need to get the look you want and still look natural. What's best is that dermal fillers deliver results that last anywhere from 12-18 months.
Why not both?
When it comes to rejuvenating your look, why stop at just one treatment? Depending on your needs, Dr. Lawson can recommend both Botox and dermal fillers to completely address all of your cosmetic flaws from wrinkles to lost volume. Talk to her about combining cosmetic treatments to achieve all your cosmetic goals.
If you'd like more information or would like to get started with a consultation, you can request an appointment online or call our Londonderry, New Hampshire office at (603) 818-8777.