Erase Unwanted Wrinkles and Scars with VirtueRF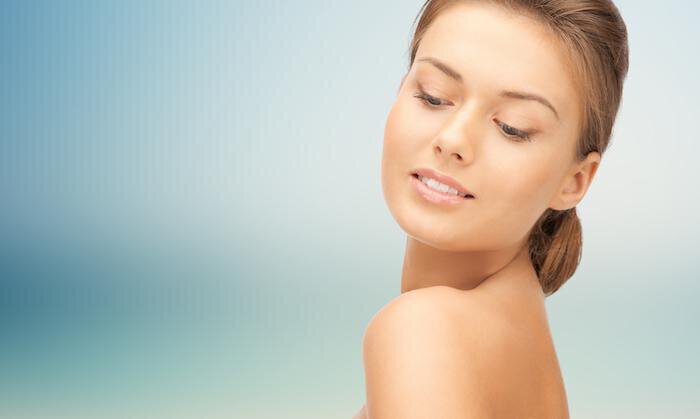 We all want to put our best face forward. That's why we glob on makeup to cover up flaws and add filters to all of our pictures before posting them. But what if we told you that you don't have to hide anymore?
Dr. Tanya Lawson and our team at Inbloom Health + Medispa are excited to offer our patients VirtueRF — an effective solution to common frustrating cosmetic issues like wrinkles and scars. With this revolutionary technology, we can help you face the world confident in your look.
What causes common facial flaws?
It's no secret that your skin is one of the most fickle parts of your body. From environmental aggressors to internal issues, just about anything can cause flaws to show up, especially on your face. Two of the most common facial flaws our patients struggle with are wrinkles and scars.
What causes wrinkles?
When you're younger, your skin is perfectly elastic and smooth. It has all of the proteins and structure it needs to give it a youthful glow. As time goes on, however, your skin starts to change, and both fine lines and deep wrinkles begin to creep across your face.
Typically, wrinkles are the result of aging. There are two main types of age-related wrinkles: dynamic and static.
Dynamic wrinkles form after years of repetitive facial movements. These typically show up around the places where facial expressions are most pronounced, like your mouth, eyes, and forehead.
Static wrinkles, on the other hand, stem from gradual changes below the surface of your skin. As you age, your skin loses its structural integrity and the natural oils and moisture it needs to stay young and healthy, causing it to crease.
But age isn't the only reason you have wrinkles. Overexposure to UV light and smoking are two other common causes of wrinkles.
What causes scars?
Scars form when the middle layer of your skin, called the dermis, is damaged. Your body responds to the injury by creating new collagen fibers, leaving you with a scar. The scar is often a different texture, color, and quality than the surrounding skin and can be an aesthetically unattractive.
Facial scars are often the result of severe acne. When your breakouts penetrate into the deepest layers of your skin, they can significantly damage the tissue below and leave your face covered in pockmarks.
The good news is that no matter what's behind your wrinkles and scars, or where they show up on your body, VirtueRF can help you erase your cosmetics concerns.
How can VirtueRF
get rid of your flaws?
You've undoubtedly tried every cream and serum on the market, and spent hours attempting to cover up your wrinkles and scars. Now there's a new, better way to get rid of wrinkles and scars by addressing the underlying issue instead of simply covering things up.
Dr. Lawson is proud to offer the best in radiofrequency (RF) microneedling technology: VirtueRF.
Contrary to regular microneedling, which only uses needles to stimulate your body's production of collagen, VirtueRF microneedling uses the power of radiofrequency energy as well.
The needles in the VirtueRF system are insulated and equipped to deliver radiofrequency energy into the deepest layers of your skin after the needles pierce through.
The microscopic punctures in your skin along with the radiofrequency energy kick your body into healing mode, stimulating the production of new collagen. This rebuilds your skin from within to effectively reduce the appearance of wrinkles, deep creases, and scars.
Why choose VirtueRF
?
There are a few reasons we're so excited to be the first to offer this revolutionary system to our patients.
We love that the power of radiofrequency energy is effective on all skin tones and that it's effective, but not as harsh, as other cosmetic services like chemical peels.
The VirtueRF system also comes with certain benefits you can't find anywhere else. For example, VirtueRF is an all-in-one platform that not only minimizes flaws but tightens your skin and evens out your skin tone as well.
VirtueRF also comes equipped with a compounded numbing cream, which makes each session virtually pain-free, and a tandem first-in-market electro current post-treatment, which helps you recover and enjoy your results even faster. Additionally, we can use VirtueRF to address cosmetic issues on many different areas of your body.
When you're ready to embrace your natural beauty, contact our Londonderry, New Hampshire office at (603) 818-8777, or request an appointment online today.