Botox® and Fillers — A Powerful Anti-Aging Combination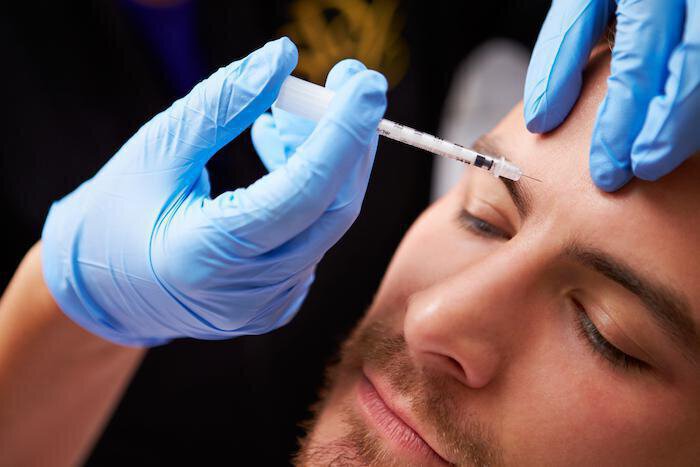 People say two heads are better than one. We say two cosmetic treatments are better than one. Botox® and fillers have been famously smoothing out wrinkles and turning back the hands of time for years as stand-alone treatments, but, when combined, they deliver unmatched anti-aging power.
Dr. Tanya Lawson at Inbloom Health in Londonderry, New Hampshire is dedicated to giving you the youthful look you want by providing you with the perfect mixture of treatments to erase the signs of aging.
The power of Botox
Botox is most popular for its wrinkle-reducing power. The injections are derived from a toxin found in nature that, when administered in the right dosage and in the hands of a professional like Dr. Lawson, can temporarily prevent your muscles from contracting.
This short-term paralyzing effect works against wrinkles because a large portion of your wrinkles are caused by repetitive muscle contractions. Think of how many times you've raised your eyebrows in surprise, frowned at a bad joke, or squinted against the sunlight.
All these repeated movements cause wrinkles to form around your eyes, mouth, forehead, and eyebrows. Botox keeps you from overusing the muscles in your face and reduces the appearance of wrinkles.
The power of fillers
Wrinkles are just one downside of getting older. Not only do creases form, but your skin begins to sag and lose its volume. This happens because the collagen protein that helps hold your skin's shape decreases production starting around age 25, and it can also be destroyed by outside factors such as sun damage and smoking.
Without collagen, you'll start to notice loose skin, thin lips, and shallow areas in your cheeks. That's where fillers come in.
Fillers inject hyaluronic acid into the layers of your skin to plump and define your facial features. Hyaluronic acid is found naturally in your body, and it works to keep your skin healthy, hydrated, and full. The fillers work with your body to promote collagen production and bring back the youthful features you once had.
We're proud to offer the best fillers available: Juvéderm® and Restylane®. These two state-of-the-art fillers are specially designed to deliver high concentrations of hyaluronic acid, so you get a naturally younger look.
The power of Botox and fillers combined
Skin issues are among the most frustrating parts of getting older. You have years of experience and memories under your belt, but that doesn't mean you want to show it on your face. The good news is that you don't have to.
You can get the wrinkle-reducing strength of Botox combined with the skin-plumping force of fillers to achieve the complete look you're after. Smooth skin, full lips, and defined features are the hallmark of youth, and they can be yours with the combined power of these two treatments.
A brief consultation with Dr. Lawson will determine if one or both treatments are the best options for you, which depend, in large part, on your goals and desired outcomes.
If you'd like more information or would like to get started with a consultation, call our friendly staff at (603) 818-8777, or book an appointment online today.