Rejuvenate Your Appearance for the Holidays and Beyond with Our Menu of Fillers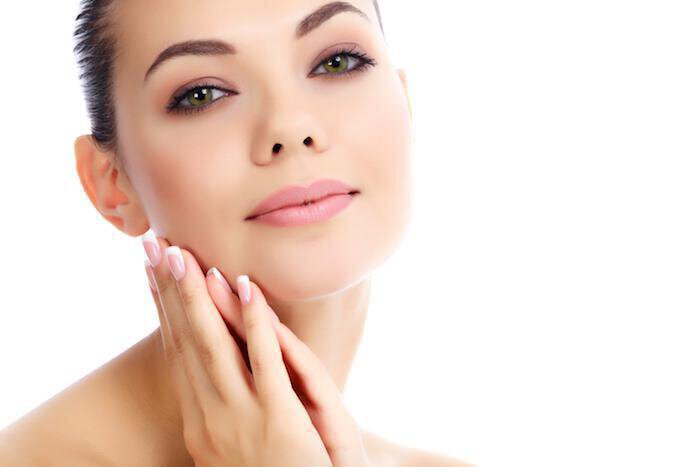 You've made it to the end of a tough year. And while you might not be able to relax and gather with friends and family as you normally would, you can still celebrate this time of year by rejuvenating your look with fillers.
Dr. Tanya Lawson and our team at Inbloom Health + Medispa offer a curated menu of fillers that address your unique cosmetic needs and help you head into the holiday season and the new year with a confidence boost. Here's everything you need to know about our fillers.
The science behind our fillers
From sun damage to smoking, there are lots of reasons why your skin has lost its youthful radiance. However, one of the most common culprits behind cosmetic skin issues is the natural progression of aging.
As your skin ages, it slowly but surely loses its volume and becomes fragile, resulting in sagging, wrinkled skin.
That's where our fillers come in.
Our fillers use the volume-restoring capacity of hyaluronic acid to reverse the signs of aging.
This substance allows your body to retain moisture, and when injected below your skin, helps restore volume and smooth out your fine lines and wrinkles.
Hyaluronic acid is found naturally in your body, and Dr. Lawson knows the exact dosage you need to get the best results without looking unnatural. You can rest assured that our fillers are safe and effective.
We use two of the industry's leading fillers: Juvéderm® and Restylane®. Both of these brands have a comprehensive line of products that erase the common signs of aging, including fine lines and wrinkles, thinning lips, and sagging skin.
Fine lines and wrinkles
As you age, your once-smooth skin becomes creased and crepey. This happens when your skin loses fat and slows its production of collagen, which is one of the proteins responsible for helping your skin hold its shape.
When we inject our fillers below your skin, the hyaluronic acid stimulates collagen production, smoothing out your wrinkles by restoring volume.
If textural issues and smile lines are your main concern, Dr. Lawson recommends the following products:
Juvéderm XC

Juvéderm Vollure™ XC

Restylane Refyne™

Restylane Defyne™
As the hyaluronic acid increases the volume in your skin, it's plumping effect erases fine lines and wrinkles and increases your skin's collagen production for long-term results.
Thinning lips
Another common age-related cosmetic concern is thinning lips. Your skin and facial features lose their structure as you age, and the hyaluronic acid in our fillers help to restore that structure.
For thin lips, Dr. Lawson recommends either Juvéderm Volbella® XC, Juvéderm Ultra XC, or Restylane Silk. Their high concentration of hyaluronic acid will give your lips additional volume, helping you get your pout back.
Sagging skin
Not only do your lips thin out as your skin loses volume, but your cheeks begin to sag as well. When that happens, you need a boost of the volumizing power found in either Juvéderm Voluma® XC or Restylane Lyft™.
Both of these fillers are packed with hyaluronic acid, which gives your cheeks a natural lift, filling them out and smoothing lines at the same time.
You can also talk to Dr. Lawson about combining fillers with our other cosmetic treatments like Botox®, which address dynamic wrinkles around your eyes and on your forehead, to get a completely rejuvenated look.
Take some time this holiday season to pamper yourself with our fillers and cosmetic treatments. Call our Londonderry, New Hampshire office at (603) 818-8777, or schedule an appointment online today to get started.