Wake Up Thirsty Winter Skin With a HydraFacial®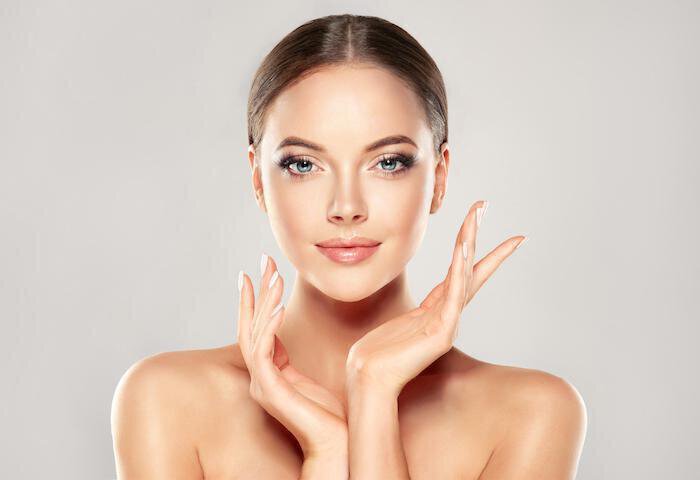 Wintertime is great for bundling up in your cutest coat and best scarf, but what's happening to your skin underneath all the layers? When you see and feel the effects of the New Hampshire winter weather creep across your skin, you know it's time to call in reinforcements.
Dr. Tanya Lawson and our team at Inbloom Health + MediSpa know how damaging the cold air can be. That's why we recommend the super-hydrating power of our HydraFacial® to refresh your face.
The winter and your skin
As the temperature drops, your chances of skin problems go up. Cold temperatures, low humidity, and high winds strip your skin of the moisture and natural oils it needs to stay healthy and moisturized. The winter also prompts you to take longer, hotter showers and linger around heaters, which dry out your skin even more.
Without a steady supply of moisture, your skin becomes dry and vulnerable to irritation. In the worst cases, you can develop what some call a winter rash.
Winter rashes stem from dry skin and result in frustrating symptoms, including:
Redness

Swelling

Cracking

Itching

Flaking

Sensitivity

Bumps

Blisters
Anyone can suffer from the effects of the unforgiving winter chill, but there are a few risk factors that increase your chances of developing severely dehydrated and irritated skin.
For example, skin conditions like eczema, rosacea, sensitive skin, or dermatitis increase your risk of severe reactions to the cold winter air. Similarly, having allergies, asthma, infections, or even stress can impact your skin's tolerance for colder weather.
Treating your winter skin
Store-bought moisturizers and creams are great for temporary relief, but when the winter air really blows, you need the intensive hydrating power only our HydraFacial can provide. Here's how it works.
HydraFacials involve a three-step process: clean and peel, extract and infuse, and fuse and protect.
Clean and peel
During this first step, our aesthetician thoroughly cleans your face and applies a medical-grade solution to your skin. With a unique applicator called a HydraPeel®, we gently exfoliate your skin to remove dead skin cells and reveal brighter skin underneath.
Extract and infuse
Then, we use a special device to vacuum away any debris, impurities, and excess oil clogging your pores and causing acne lesions. With your pores clean and open, we infuse a moisturizing agent into your skin to plump up and smooth out your skin.
Fuse and protect
In this final step, we apply more hydrating solutions to your skin. These solutions come packed with antioxidants, protein peptides, and other natural ingredients that rebuild your skin from within and replenish moisture.
You can elect to add a booster to this step to address any specific problem areas. One of our most popular boosters treats dark, puffy, baggy eyes by drenching them in nourishment. Other boosters focus on restoring collagen and elastin, which rebuild your skin from the inside, smoothing out wrinkles and restoring lost volume.
In addition to replenishing your dry skin, HydraFacials can offer other benefits, including:
Stronger skin

Fewer scars

Repaired damage

Smaller pores

Fewer acne lesions

Improved rosacea
What's best is that our HydraFacial completely rejuvenates your skin without causing redness or peeling afterward.
Extending the life of your HydraFacial
Depending on your needs and goals, you may want to schedule monthly HydraFacials, but there are a few things you can do to make each facial last as long as possible. Here are our best wintertime skin care tips:
Invest in a humidifier

Take fewer showers

Avoid hot showers

Use natural, fragrance-free soap

Wear natural fabrics

Cover your skin when outdoors
We also strongly encourage you to wear sunscreen every day. Even though we're months away from the hot summer sun, UV radiation is still potent during the winter months. In fact, snow can reflect up to 80% of UV light, which means you can be hit by the same rays twice.
If you're ready to face the winter season with stronger, hydrated skin, call our Londonderry, New Hampshire office at (603) 818-8777, or request an appointment online.